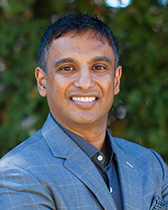 Founder and CEO of Accelerated Growth
bachettu@acceleratedgrowth.com
Bobby founded Accelerated Growth (AG) to help entrepreneurial organizations drive sustainable growth. He and his 60+ person team have led finance and technology transformations within 300+ companies in multiple industries over the past 10 years. Bobby has led buy side and sell side diligence on M&A deals ranging in size from $500k to $500MM. He is a Director on 4 corporate boards, and 2 non-profit boards. Prior to AG, Bobby worked within portfolio company strategy/operations at a Chicago based private equity firm, within PwC's consulting practice, and for a Fortune 100 organization.  Bobby holds a Bachelor's Degree from DePaul University, an MBA from the University of Notre Dame, and is an Adjunct Faculty Member at Northwestern University where he teaches within the Chicago Field Studies Program.